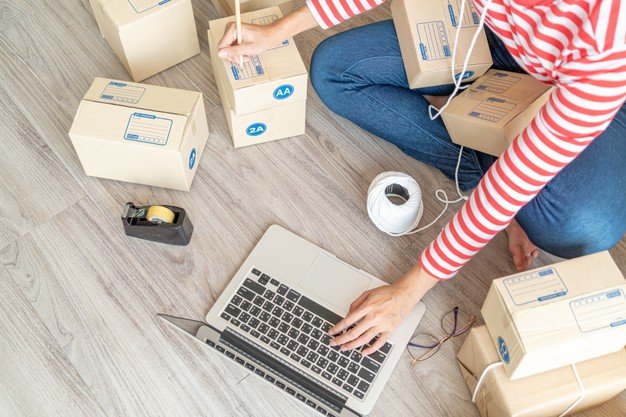 How to start an e-commerce Business in UAE
E-commerce involves buying and selling products via online services or over the internet. E-commerce also, known as electronic commerce refers to all types of the transaction of goods and services conducted online. The e-commerce business industry in UAE is growing rapidly, every business focusing on bringing their product or service online to reach global audiences. The country has one of the highest internet penetration rates in the world.
A large number of people are moving away from conventional shopping modes to online shopping, indicating e-commerce is viable in the Middle East. An incredible number of people choose online shopping from local UAE web sites rather than from overseas web sites.
So, how can you start your own e-commerce business in UAE?  We will be discussing everything that you need to know about the country and starting your own online company.
Select the appropriate jurisdiction and obtain a trade license.
There are several choices to open an E-commerce license in UAE.
According to the law, only UAE nationals are permitted to conduct commercial activities in the UAE Mainland. So, if you already have an LLC company with a local sponsor, obtaining a mainland e-commerce license is an easy procedure.
In the UAE free zones, almost all UAE free zones offer a business activity of e-commerce or portal.
However, in addition to obtaining an e-commerce license, you would need to have partnerships for logistical operations such as clearing imported products and providing distribution and delivery services.
WHERE TO REGISTER E COMMERCE BUSINESS IN UAE?
Most people prefer online business company registration through free zones UAE. Here are the free zones that have a dedicated license with e-commerce activity:
UAQ free trade zone
RAKEZ
IFZA
Ajman free zone
DMCC
DTEC
Ajman Media City free zone
Fujairah Creative City
SHAMS
Create your e-commerce platform
If your products are ready to arrive at the market, and you are done with your business analysis and marketing planning. Now you need to take the most important step to build a platform for your products, either you can hire a team of developers to build a custom e-commerce platforms or you can choose any pre-built platforms, a less technical and easier to set up than building a custom platform.
Building your own custom e-commerce website can give you a great return in the long run, yet it requires a great deal of hard work. You need to hire a team to develop your website, a marketing team to help you with marketing, promotions, and SEO. Setting up your own e-commerce platform is time-consuming, but it offers you a chance to build up your brand image, create a customer base, and gathered user data.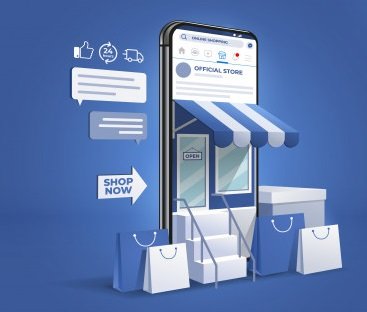 Online payment gateways 
As an e-commerce firm, you must provide your customers with a variety of payment options. The most practical way to achieve this is to use integrated secure payment gateways that accept credit card payments and pre-paid card schemes. Cash-on-delivery (COD) is another payment choice that comes in handy in a variety of cases.
Logistics, storage, and delivery
If your online business includes selling or trading tangible items, you must have ample warehousing to store your goods. When deciding where to establish your business, this aspect is equally significant. Once you've secured a warehouse and office space, the next step is to set up a dependable distribution system to guarantee that your goods are delivered efficiently to your customers. You may use a third-party logistics provider or create your own.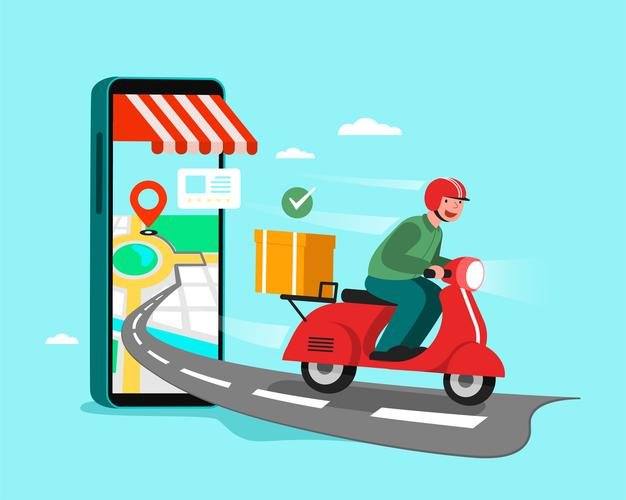 Open a bank account
Once you are fully set up as a business, you should set up a bank account in UAE for your operations. This will make it easier to handle your company finances and tax filing in the future.
How much does it cost to start an e-commerce business in Dubai, UAE?
So, now that we've gone through each of our stages involved in how to start an e-commerce business, you may still be curious to know about one significant factor: cost.
As you would expect, running an online business would save you money on a number of costs associated with brick-and-mortar stores, such as rent, property insurance, decor, and so on.
However, while it might be easier to launch an e-commerce company on a shoestring budget, there are still a number of other expenses to consider.
As with any company, determining exactly how much your e-commerce business would cost is challenging. Your start-up costs will rely largely on the type of e-commerce business you're starting, software, or network, how you source your goods, among other factors.
Specifically, you'll want to consider the following costs:
Business licenses and permits: The cost of licensing and permits varies depending on your entity type, location, and what you're selling.
Ecommerce platform or software: The core medium for e-commerce is a digital platform which is a website. There will be costs associated with this type of solution (developer fees, hosting, add-ons, etc).
Domain name and hosting: Some e-commerce solutions will include a domain name or hosting within the cost of the platform and some will allow you to purchase your domain name through them.
Payment processing: To accept payments online, you'll need to work with a payment processor. Generally, for payment gateway you'll pay around 2.9% plus $0.30 per transaction that is made at your store.
Inventory and shipping: Depending on what you're selling, your inventory and shipping costs can range drastically. However, of all the costs we've discussed thus far, your initial investment for inventory will likely be your greatest. You'll want to purchase inventory carefully, especially when you're first starting out — you don't want to spend too much money on products you won't be able to sell. Your shipping costs, of course, will depend on your sales, the shipping services you use, the size of the products you're sending, and the shipping speed options you offer to customers.
These are some important steps you need to consider before you launch an online company in the UAE. You may or may not need more steps than those above, depending on the nature of your business.
Doing it properly with the assistance of professionals would guarantee the success of your e-commerce business. So it's a good idea to get expert help from a reputable business formation firm. The experts in business development will give you professional guidance on your licensing choices in the UAE and will lead you through the whole process.
Feel free to reach to us if you need any assistance in starting online business.
FAQ – E-COMMERCE BUSINESS IN DUBAI, UAE
Do I need a license to sell online in UAE?
The authorities in UAE do not authorize anyone to open an e-commerce store and begin selling goods. You must apply for an e-commerce license if you want to start an online company in UAE.
Is it legal to sell online in UAE?
According to the law, people must obtain a business license before selling anything. UAE government has been cracking down unauthorized websites that offer goods.
Tags
E-COMMERCE BUSINESS IN UAE
/
start an e-commerce Business in the UAE
Categories
blog